These Are The 10 Best Cryptocurrency Apps For Beginners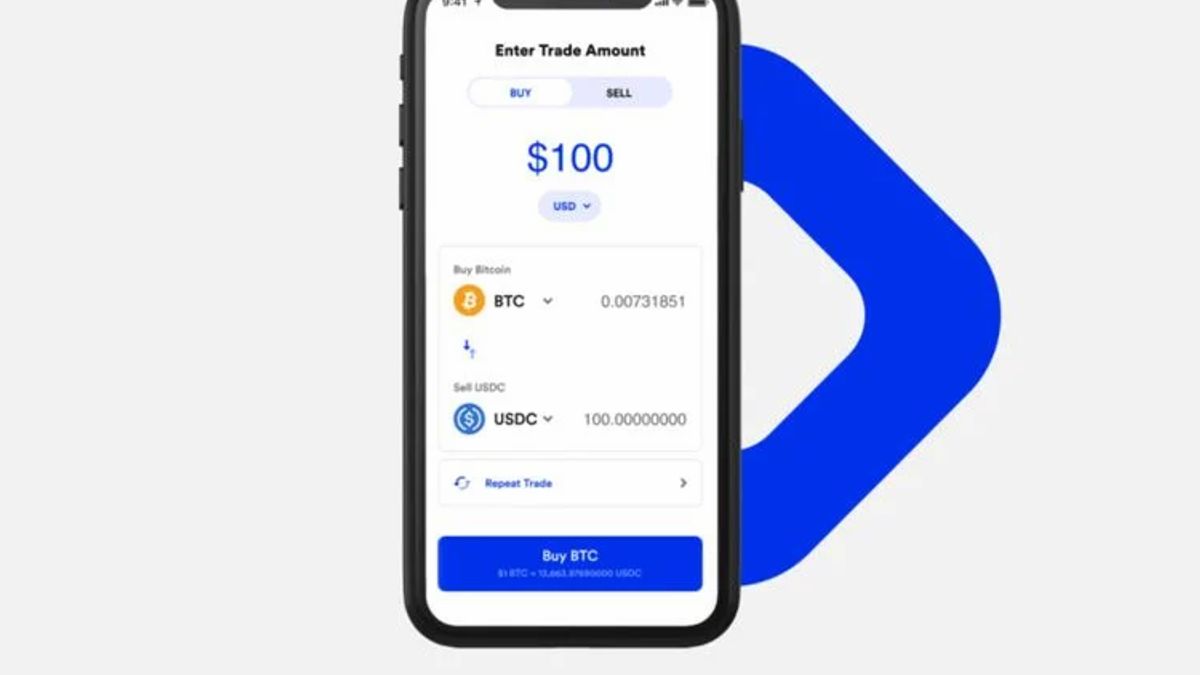 JAKARTA – There are many cryptocurrency applications being created now as more and more people start investing. Choosing a cryptocurrency app to help guide you can be overwhelming when faced with the dozens of portfolios and trading apps available. Here's a list of the best cryptocurrency apps for novice traders and why you should consider each one. GeminiGemini allows you to trade several dozen cryptocurrencies and its reliability has earned the trust of new traders around the world. Gemini has also developed other features that make it more than just a trading platform. Founded in 2014, Gemini is one of the most established digital asset exchanges in the United States and is renowned for its security. This platform has never been hacked and is the only fully regulated exchange in the US.2. Coinbase Coinbase is a leading cryptocurrency app. You can trade many different cryptocurrencies on Coinbase, including Bitcoin, Bitcoin Cash, Ethereum, Ethereum Classic, Litecoin, BAT, USDT, and ZRX. Coinbase is beneficial for new crypto traders because it has a very easy-to-use mobile app. It has a friendly interface which is very intuitive for beginners. You can manage all your trades from your dashboard and even get rewards for certain coins.
3. eToro The eToro platform makes it easy to trade your cryptocurrency, but relies more on short-term trading than long-term. eToro provides valuable strategic data from their most successful online merchants (other users) to help you make better decisions. The 0% commission makes the platform more attractive than charging competitors. You will not actually own the cryptocurrency you are trading until you cash it out, just like any other trading platform. BlokFi Instead of putting your money into a savings account and earning as little interest as possible, you might want to take a look at BlockFi. The platform claims that you can earn as much as 3%-7.5% interest on your crypto holdings. You don't need to create a new portfolio to start earning interest through BlockFi. You can use your existing portfolio and still earn interest as high as 4% on your holdings. Anyone looking to maximize their interest in BlockFi should consider investing in stablecoins like USDC and GUSD, which can earn up to 7.5% interest. WeBullUnlike some of the other apps on this list, WeBull offers cryptocurrency on top of other investment opportunities such as stocks, options and margin. One of the reasons beginners will love WeBull is its slick mobile app that makes it easy to trade. The only downside to WeBull is the lack of news content that can help novice traders get their footing and learn more about their options. However, what the news content lacks is features and ease of use.

6. Blockchain.com As one of the most popular cryptocurrency apps on the market, Blockchain has created a beginner-friendly app so anyone can get started. Blockchain supports a large number of cryptocurrencies and allows users to easily store, buy, sell and manage their Bitcoins and altcoins. You can perform crypto-to-crypto conversions and coin transactions throughout the app. The digital wallet also doubles as an interest account, allowing you to earn up to 12% when you create a savings account.7. Cruise Another crypto brokerage app, Voyager allows you to trade in over 60 different cryptocurrencies. This app is great for beginners as you only need $10 to get started. What makes Voyager different is the lack of control you have over your actual trades. You can't see what they are. Instead, the platform uses the Smart Order Router to invest for you and provide a commission-free profit. In that respect, Voyager is more like a crypto-robo account, investing money where it deems fit. DeltaDelta is a comprehensive cryptocurrency app that has a small learning curve for beginners. It's worth keeping as it supports over 7,000 different cryptocurrencies, giving you a plethora of trading options. The data from the app is synced across multiple devices so you can access it from anywhere. You also get analysis of your trading history, asset history, asset location, trades and investment status.

9. ExodusOne of the best crypto wallets in the industry, Exodus is secure and intuitive for those with no experience with Bitcoin and other cryptocurrencies. Over 125 cryptocurrencies supported make it a reliable storage option, although trading fees can be a bit steep. Not only is it a secure wallet, but you can also use Exodus to buy and sell your digital coins on the go. Various built-in features will help any beginner to get started without feeling overwhelmed.10. BlockfolioThere is probably no better cryptocurrency portfolio tracker than Blockfolio. The app supports over 10,000 different cryptocurrencies and over 500 different exchanges. Chances are, if you trade cryptocurrencies, you can track them with Blockfolio. This app allows you to sync your exchanges so you can automate the tracking process. It allows you to view the latest prices, market data, trend changes and news. What's best about Blockfolio is that it's 100% free to use.Best Cryptocurrency AppsEven if you have no experience with cryptocurrencies, the apps on this list will help you buy and sell tokens, manage your portfolio, and keep your investments safe on the Internet. digital wallet. Each app comes with advantages and disadvantages, so get an idea of what you want to achieve and choose the right one.
---
The English, Chinese, Japanese, Arabic, French, and Spanish versions are automatically generated by the system. So there may still be inaccuracies in translating, please always see Indonesian as our main language. (system supported by DigitalSiber.id)
What Is the Best Crypto Investing App
Source: https://voi.id/en/technology/72360/these-are-the-10-best-cryptocurrency-apps-for-beginners
Posted by: us.dujuz.com