Between the rise of meme stocks, geopolitical tensions causing havoc on industries, rising interest rates and talk of an impending recession, you might be wondering
"what should I do with my money?"
Instead of getting wrapped up in investing trends, finding the best way to invest money comes down to your risk tolerance, goals and how long you plan to hold your investments. We compared multiple investment options and chose the 5 best ways to invest money based on the return rate, liquidity, time horizon and how much activity and knowledge you need to have to invest.
Find the best way to invest money in Canada
We've rounded up the 5 best ways to invest money in Canada depending on what type of investor you are, plus a bonus strategy during times of inflation.
1. Best way to invest money if you want to control your portfolio: Stocks
Stocks have the greatest variety of trading options because you can choose from emerging businesses you think will explode, companies that pay dividends, established businesses in industries that are resistant to downturns and more. It's easy and often free to open a stock trading account and start trading.
Where to buy:
Online brokers
Risk level:
Low, medium or high – depends on which stocks you invest in
Liquidity:
High
Minimum:
No investment minimums
Fees:
Starting from $0 depending on the broker
Our pick for buying stocks: CIBC Investor's Edge

Young investors 18 to 24 can get free online trades and a $0 annual account fee. Conditions apply.
Trade stocks for $4.95–$6.95
Annual fee of $0 if conditions met, otherwise $100 a year
2. Best way to invest money if you want to be hands-off: Robo-advisors
Robo-advisors trade automatically based on an algorithm and invest your funds on your behalf. All you have to do is set up guidelines, such as your risk tolerance and preferred investment types, then the algorithm will allocate your funds and rebalance your portfolio accordingly. This is great for people who don't want to dedicate the time and energy to building and maintaining their own portfolio.
Where to open:
Brokers and financial companies such as Moka and Wealthsimple Invest
Risk level:
Low, medium or high – but this largely depends on your settings
Liquidity:
High
Minimum:
Starting from $0 – depending on the robo-advisor
Fees:
From $0 to 1% – depending on the robo-advisor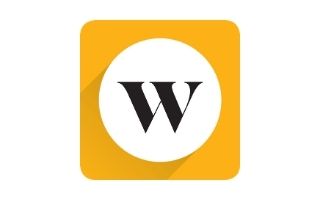 Our pick for robo-advisor: Wealthsimple Invest

Get a $25 bonus when you open and deposit $500 in your account – Trade and Cash accounts are not eligible.
Choose from 3 different account levels
Management fees from 0.40%–0.50%
3. Best way to invest money if you are a conservative investor: Index funds
Index funds offer one of the best risk/reward ratios for long-term investing, meaning they offer decent rewards for relatively low risk. That's because major indices have consistently gone up in the past 90 years. For example, S&P 500 has averaged a 10% annual return during this time. If you invested US$500 each month for the past 30 years, you would now have about US$1 million to retire on.
Where to buy:
Brokers
Risk level:
Low, medium – depends on which funds you invest in
Liquidity:
High
Minimum:
No investment minimums
Fees:
Annual fee of about 1% depending on the fund
Our pick for buying index funds: Scotia iTRADE

Try investing on a practice account
Trade stocks for $4.99–$9.99
No account fee
4. Best way to invest money if you are a risk taker: Cryptocurrencies
Being a relatively new investment option among mainstream investors and institutions, cryptocurrencies are a high-risk, high-reward investment. What's more, there are always new coins coming out or older ones getting the spotlight every now and then. Because of that, the rate of return could be way higher than investing in stocks. But since cryptos aren't currently regulated, you could lose your entire investment.
Where to buy:
Brokers and crypto exchanges
Risk level:
High
Liquidity:
High
Minimum:
No investment minimums
Fees:
Starting from 0% depending on the broker and the exchange
Our pick for buying cryptocurrencies: Wealthsimple Trade

Trade crypto, stocks and ETFs
1.50–2.00% operations fee per crypto transaction
No account fee
5. Best way to invest money if you are close to retirement: Government bonds
Investing in Canadian government bonds is one of the safest investments you can make. That's because the chances of the Canadian federal or a provincial government failing to pay off its debts are low – which is why this investment option comes with relatively low return compared to other options like stocks and ETFs. Investors who are close to retirement likely want to be exposed to low-risk investments, as they need to access the proceeds in the near-term so market fluctuations can have a big impact.
Where to buy:
Brokers and directly from the government via broker
Risk level:
Low
Liquidity:
High
Minimum:
No investment minimums with bond ETFs, but a $100 minimum investment if you buy bonds directly
Fees:
From $0 to 0.1% – depending whether you buy bond ETFs or bonds directly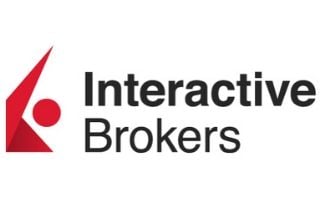 Our pick for buying government bonds: Interactive Brokers

Extensive trading capabilities
Trade on Canadian and global exchanges
No account fee
Bonus: Best way to invest money for inflation
Believe it or not, inflation can be a good time to get in on certain market sectors. Consumer staples, for instance, are typically resistant to volatile periods. We've compiled a list of the best inflation stocks and ETFs to buy, divided by market sector.
5 steps to start investing
Now that you have an idea of the best ways to invest your money, here's how to start:
1. Identify your goals, time frame and risk tolerance
Time horizon: Your time frame dictates your risk. The sooner you'll need the funds, the more liquid you want to keep them. This way, a dip in the market (assuming it recovers, but we don't know how long it will take) won't destroy the retirement fund you'll need in a year.

If you're nearing retirement, typically a low-risk investment, such as bonds, is the way to go. You would earn less, but the risk is minimal compared to stocks or crypto.
If you're younger, you have a long way to go before retirement so you might want to consider setting aside some funds for riskier investment options (like more speculative stocks or crypto).

Risk: Be honest with yourself about how much risk you can reasonably tolerate. If it is going to be impossible for you to watch your portfolio drop in a downturn, you'll want to use a robo-advisor (which is immune to emotional investing) or invest in lower-volatility assets like bonds. Remember, an easy way to hedge risk is through diversification – investing in different assets so that your entire portfolio doesn't depend on the success of one investment.
Goals: Do you want to be highly involved in picking stocks? Are there some industries you aren't comfortable investing in? Is your goal retirement or do you have other shorter-term goals? The answers to these questions, as well as those above, will dictate the best way to invest your money.
2. Decide how much help you need
Investors who are just starting out or those who never had the chance to manage their portfolio may consider using a robo-advisor or consulting an expert. Investors who want to try their luck can always start by themselves, as many platforms have research tools and low barriers to entry. Make sure you use money that won't impact your life if you lose it.
3. Choose your account type
Depending on your goals and investment time frame, you can choose several types of accounts:
RRSP.
This is a retirement account. The cool thing about this type of retirement account is that sometimes your employer matches your monthly contributions, which doubles your monthly deposit right away. Your contributions to this account are tax deductible (but withdrawals are taxed when you actually retire and need the money, making it a tax-deferred account).
TFSA.
You can open a tax-free savings account (TFSA) with many banks and financial institutions. A TFSA lets you grow your money tax free. Unlike RRSPs, contributions to a TFSA are not tax deductible and you aren't taxed on withdrawals. There is an annual contribution limit and some regulations around withdrawing.
Individual non-registered accounts.
This is the most common type of account you can open with any broker and start investing your money as soon as your funds land. This account has no limits to depositing and withdrawing but gains are taxable.
4. Open your investment account
Depending on who manages your account, there are 2 types of investments accounts to choose from:
Standard account with an online broker.
This is the most common option for those who want to place their own trades and choose their investments. You will need to open a stock trading account, which is easy and usually free.
Robo-advisor.
This option is for those who want an algorithm to manage their account based on parameters set by the investor.
5. Deposit and invest
Once you open and fund your account, it's time to put your money to work. Make sure to choose the best way to invest, depending on your financial situation and goals.
How to start investing
Compare stock trading and cryptocurrency platforms
Stock trading
Buy and sell cryptocurrency
Online stock trading
Disclaimer:
This information should not be interpreted as an endorsement of futures, stocks, ETFs, CFDs, options or any specific provider, service or offering. It should not be relied upon as investment advice or construed as providing recommendations of any kind. Futures, stocks, ETFs and options trading involves substantial risk of loss and therefore are not appropriate for all investors. Trading CFDs and forex on leverage comes with a higher risk of losing money rapidly. Past performance is not an indication of future results. Consider your own circumstances, and obtain your own advice, before making any trades.
Bottom line
The best way to invest money in Canada depends on factors like your financial goals, risk tolerance, level of involvement and time frame. There is no single best way to invest your money, but these 5 investment options (stocks, robo-advisors, index funds, cryptocurrency and bonds) are good places to start when you are deciding how to invest money in Canada.
More investing guides
Find the best investment newsletters in Canada

Here are the best Canadian investment newsletters to help you boost your investment knowledge and grow your wealth.
Read more…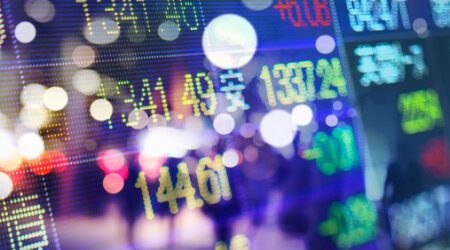 Sectors and stocks that might protect you from rising interest rates

Here are some investment ideas that could do well despite rising interest rates.
Read more…
iGaming is now legal in Ontario. Find out which companies to keep an eye on with our list of 10 top online gaming stocks.
Read more…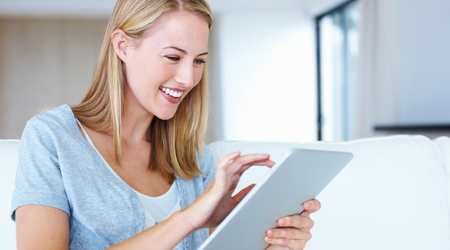 Best brokerage signup bonuses in 2022

Enjoy perks like free trades and cash rewards when you open a stock trading account with these online brokers.
Read more…
Popular propane stocks to buy in Canada

Here's what you need to know about investing in the propane industry, including 3 popular propane stocks to watch.
Read more…
Best blue chip stocks in Canada and the US

Using our proprietary algorithm, we've found the best blue chip stocks on the TSX, NYSE and Nasdaq based on price, performance and more.
Read more…
More guides on Finder

Apps like Wealthsimple


Learn more about apps like Wealthsimple to find the best trading platform for your unique set of needs.





Inflation stocks


Here are some of the best stocks for inflation periods to reduce the negative impacts of inflation on your portfolio.





HSBC InvestDirect Review


Choose from many account and investment types to invest in global markets, but expect to pay high commissions with HSBC InvestDirect, which doesn't have an app.





Best blue chip stocks in Canada and the US


Using our proprietary algorithm, we've found the best blue chip stocks on the TSX, NYSE and Nasdaq based on price, performance and more.





How to buy SolarCity stock


SolarCity stock is no longer trading. The only way to back SolarCity now is through the sustainable energy giant that acquired it—Tesla.





Top crypto games in 2022


Discover the latest and most popular GameFi titles, project details, upcoming launches and more in this comprehensive crypto game list.



How to Invest Money in Canada
Source: https://www.finder.com/ca/best-way-to-invest-money
Posted by: us.dujuz.com