Brooke's Note: Fisher Investments is many great things, but it doesn't seem to have much of a Diaspora. People who join the "cult on the hill" [now more like a cult in the Washington woods], tend to stay there, so it seems. But Jim Mocci who made it at Fisher for six-plus years is ready to try to make it at EP Wealth Advisors, LLC, and he's bringing his skillset with him. Fisher Investments is not, of course, an actual cult, but it certainly coalesces around the charisma (and unstinting determination) of its owner, Ken Fisher. Mocci's new boss, Ryan Parker, does not expect Mocci to replicate that vibe from thin air, but he has faith he can maintain a similar growth rate by using a 'Money Ball' form of marketing where data is king. Call him a one-man Diaspora.
Former Edelman Financial Services CEO Ryan Parker just poached a Fisher Investments data maven to grow EP Wealth, without a charismatic CEO like Ken Fisher or Ric Edelman.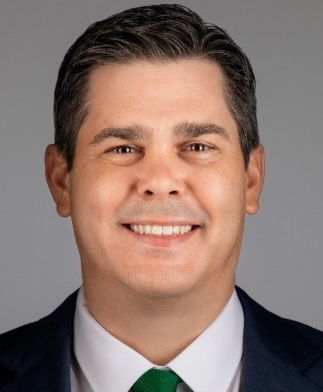 Parker and new hire Jim Mocci believe the problem is solvable with granular attention to what consumer behavior reveals about what consumers want to hear.
"We have ambitious growth goals, and we don't have a Ken Fisher or Ric Edelman. We need a way to reach people," says Parker, president of EP Wealth Advisors (EP) from Salt Lake City, Utah.
Edelman Financial poached Parker from LPL in 2016, when Edelman had only $16 billion of AUM. See: Edelman Financial gets its CEO from LPL but the chief executive's job description isn't exactly what the old one was
Marketing saavy
Parker believes his way to build the EP brand, both as a retail magnet and to attract RIAs, is to rely on Mocci, who built, and led, brand advertising and the in-house creative agency for Fisher Investments over the last six years.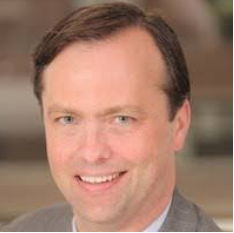 Those six years at the $208-billion AUM RIA were among the more fruitful in the history of the RIA category. Assets were closer to $60 billion when he joined the Camas, Wash., company, he says.
Fisher Investments does not consider its marketing per se to be the primary engine of its tremendous organic growth, according to John Dillard, senior vice president of public relations at Fisher Investments.
"Online it seems most see us somehow as primarily a marketing firm—which is quite incorrect," he says.
"While we do marketing in a big way compared to others in this realm and have our own vertically integrated internal marketing capability we call 'Fish Tank' –as well as usage of outside agencies and a full robust overarching organization–we are just as big, otherwise, compared to others in most other non-marketing areas, too.
"Most online and other observers don't fathom the importance of our other disciplines that are less visible to the outside world interacting successfully together—any and all of them," he says.
High profile
Mocci gives up absolute AUM growth at EP Wealth, but he's maintaining the growth rate. The Torrance, Calif., RIA managed about $4 billion of AUM in 2017; that stood at $15.1 billion as of Dec 31, last year.
Fisher Investments, which has near 5,000 employees worldwide, crushes EP Wealth by one measure — organic growth of about $140 billion.
.The national investment advisor does not buy RIA practices but acquires clients largely by advertising through a judicious cocktail of direct mail, television and online presence.
EP Wealth had organic growth of more than 10%, Parker says. "Inorganic growth pushed the total growth rate to more like 40% annually."
"This is putting a booster rocket on something already growing," Parker adds.
Mocci, who lives in San Francisco, declined to reveal much about how he'll modify EP's marketing approach other than to say he sees it more as data science than creative magic.
"I'm absolutely a data driven marketer," he says.
Divining data
Data-drive marketing is the "next normal," according to consultant McKinsey & Co. It's an anticipatory approach of optimizing brands usingcustomer data to predict their needs, desires and future behaviors — i.e. addressing where they are headed more than where they have been.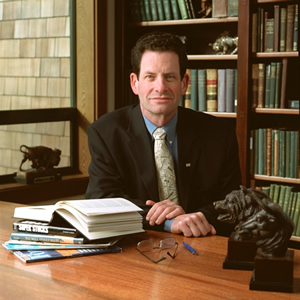 "A consumer-goods company, for example, anticipated that sales of beauty products would spike as communities eased out of COVID lockdown," says the McKinsey report.
"Marketing teams tracked re-openings on a county basis, using epidemiological statistics, municipal reporting and traffic data to determine where to focus their media spend. These tactics drove a double-digit increase in sales."
One of the big, big RIA shift data divines is toward more financial planning, which is where EP Wealth shines, Mocci says.
"The depth and breadth [of planning] is excellent, and that's attractive to me," he says.
Mocci cites his new employer's use of both MoneyGuidePro and eMoney as good fodder for a marketer.
Fisher, known for investment management, does its share of financial planning, Dillard says.
"We do more financial planning than most realize—solely for existing clients and at no extra fee—but compared to our scale far less than firms that claim to specialize in planning."
Creative leadership
Mocci spent seven years at BlackRock, where he was COO of global iShares Marketing and led the firm to No. 1 market share in its category, says the EP Wealth release.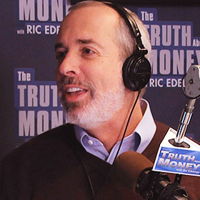 Mocci also held marketing leadership positions with Barclays Global Investors and Wells Fargo. He earned his bachelor degree in environmental economics at UC Berkeley.
"Jim will provide us with strategic and creative leadership that will help us reach more people we can help as we become a national firm," the release states.
EP Wealth was formed in 2005 with the coming together of Premier Financial Management, which Derek Holman and Brian Parker founded in 1999, and Enright Financial Consultants, founded in 1982.
EP Wealth has offices in Los Angeles, Orange County, the San Francisco Bay Area and San Diego. Further north, it has offices in Portland, Oregon, Seattle, Puget Sound and Vancouver, Washington.
In the South West an Mid West it has outposts in Phoenix, Denver, Salt Lake City, Southern Utah, Dallas and Chicago.
Can the apprentices to Ric Edelman and Ken Fisher find success without their erstwhile super rainmaker bosses themselves? Yes, Parker says. See: Fisher Investments surpassed $100 billion in AUM in early 2019, contained the flames of a late-2019 PR crisis and has a legit shot at hitting $200 billion in AUM this year
"Maybe Jim and Ryan learned a thing or two along the way."
How Old Is Ken Fisher of Fisher Investments
Source: https://riabiz.com/a/2022/6/21/after-fisher-investments-leapt-from-65-billion-to-200-billion-of-aum-with-him-as-a-lead-brand-manager-jim-mocci-jumps-ship-to-15-billion-ria-with-a-playbook-to-reach-50-billion
Posted by: us.dujuz.com