Can you sell a house with a tenant in it?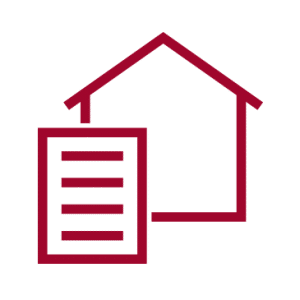 A rental property can be a great source of passive income, but the time may arrive when it's outlasted its benefit. Maybe you're retiring, have family or financial issues, or perhaps you're simply tired of being a landlord. But selling an investment property with tenants in residence is not as easy in California as calling up your favorite real estate agent. As a landlord, you have responsibilities to your tenants and they have rights that you do not want to interfere with. It's important to know what your tenants' rights are and how they could negatively affect your ability to sell your rental property. Even though California landlord laws can make it challenging, it's not impossible to find a buyer who can handle the complexities of taking on your rental—and your tenants.
The Difficulty of Selling Investment Property with Tenants in Residence
Having tenants in your rental property could attract fewer prospective buyers, especially if it's not in market-ready condition. If the tenants haven't done their part or communicated the property's needs, for instance, there may be unpleasant surprises in store for you. You would've probably heard about a leaky roof. But if the tenant's kid overflowed the bathtub and there's mold, tenants may be less prompt about making that call. And there will be no easy way to deal with the damage once you find out about it. Even putting on a fresh coat of paint can be a logistical nightmare when you want it done fast but have your tenants' schedules to coordinate around.
You may be tempted to strongarm your troublesome tenants to get what you need done to sell the property but be cautious, you might cause more problems for yourself than you anticipate. In California, tenants have a lot of rights. And you need to honor those rights if you don't want a prolonged—and expensive—court battle on your hands.
California Landlord Responsibilities When Selling an Occupied Rental
Ending up in court is the last straw in a disagreement with difficult tenants. Upset tenants have been known to pull a variety of stunts to forestall a landlord from selling their rental home. You can well imagine the impact these behaviors can have on your ability to market and show the property. That's why it's important to gain the tenants' cooperation by respecting their rights. Let's take a look at three of the most critical tenant's rights and how they can affect the process of selling your rental property.

Marketing can be foiled.

Because tenants have a right to exclusive possession of the rental, you have restricted access to the property. That means your tenants can remove the "for sale" sign out front and call it trespassing when you try to put it up again. They can trash the yard too, if they want, or even refuse to put out their vicious dog during showings—it's their legal right. If this happens, you'll be wishing for a buyer who sees the potential of the property behind the lackluster presentation.

Showings times can be limited.

Be careful not trespass on your tenants' right to quiet enjoyment of their rental. You can show the property if you let the tenants know it is being sold, but there are rules. You have to give 24 hours notice and you can only show the property Monday through Friday between 8 a.m. and 5 p.m., unless you make special arrangements with the tenants. This is no small matter; if you, your agent, or a prospective buyer break this rule, you can be sued or even arrested. The right buyer for your rental will understand this and be flexible when scheduling a showing.

The lease must be honored.

Tenants have a right to stay in place until their lease ends. So, even if the house is sold, the lease can not change. If your tenants have a month-to-month lease, in California, they are entitled to a 60-day notice before the lease is cancelled. As a result, you might be waiting for the lease to end before selling. But there is a catch: if your tenants refuse to leave even at the end of their lease, you will have to take them to court to evict them—and it could take months to get a court date, go through appeals, and enforce the judgment. It can also cost thousands of dollars in legal fees. You'll need to find a buyer who is willing to take the tenants along with the rental.
Selling a house with tenants living there is easier if you can find one of those rare buyers who knows a good investment when they see one, is flexible in helping you navigate the troubles tenants can cause, and can keep the tenants in place until their lease ends. But it could be a very long wait for a buyer like that—unless you know who to call.
Sell Your Golden State Rental Property Without Disturbing Your Tenants
At Osborne Homes, we know the rules for dealing with tenants and can save you the headache of trying to sell your rental property with them in residence. We buy California rental properties as-is, so there's no need to tiptoe around your tenants to renovate and make the property marketable. We can work with you and your tenants to make the showing stress-free and we will honor the lease too. Osborne Homes is a local, family-owned business that is built on a solid reputation for treating people fairly. That's how we've successfully purchased hundreds of California rental properties since 2007.
If you are looking for a buyer who is sensitive to the complexities of selling with tenants in residence,
contact Osborne Homes online
or give us a call at

(559) 486-6149

.
Selling an Investment Property With Tenants
Source: https://osbornehomes.com/selling-property-with-tenants-in-residence-in-california/
Posted by: us.dujuz.com